chroma coffee
Regular price
Sale price
$11.99 USD
Unit price
per
Sale
Sold out
Reduce Coffee Acidity with Chroma Coffee Drops
Chroma Coffee Drops are the ultimate solution for coffee lovers seeking a smoother, less acidic brew. Infused with potassium bicarbonate, these innovative drops work wonders in neutralizing the natural acidity of coffee, ensuring every sip is gentler on your stomach and teeth.
Whether you're sensitive to acidity or simply crave a milder taste, Chroma Coffee Drops are your go-to. Just a few drops can transform your cup into a balanced, flavorful experience. Beyond taste, potassium bicarbonate is known for its alkalizing properties, making it a healthier choice for daily consumption.
With Chroma Coffee Drops, you no longer have to compromise on flavor for comfort. Elevate your coffee ritual and enjoy the rich taste without the bite. Perfect for both hot and cold beverages, these drops are a must-have for every coffee enthusiast. Experience the difference with Chroma Coffee Drops.
Share
View full details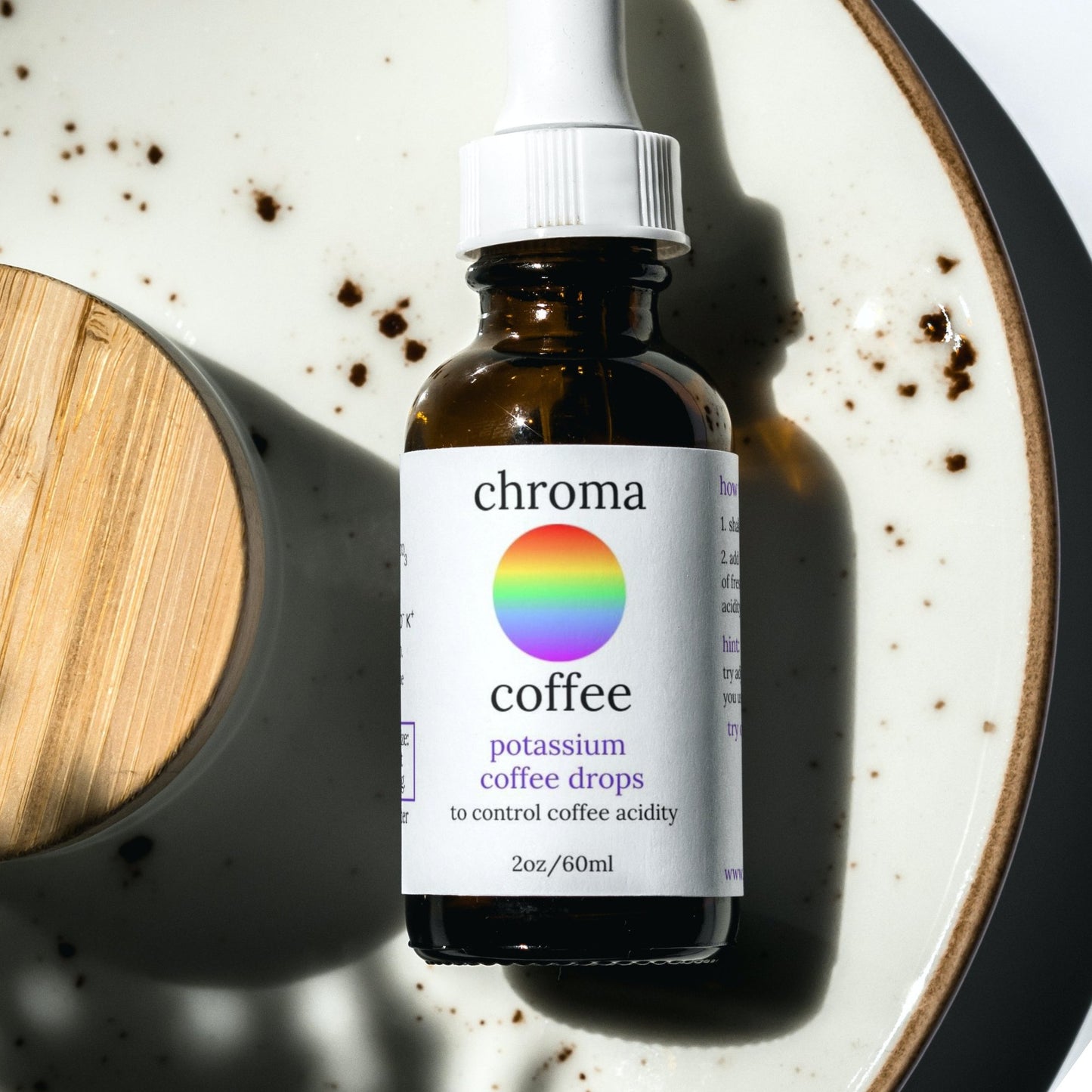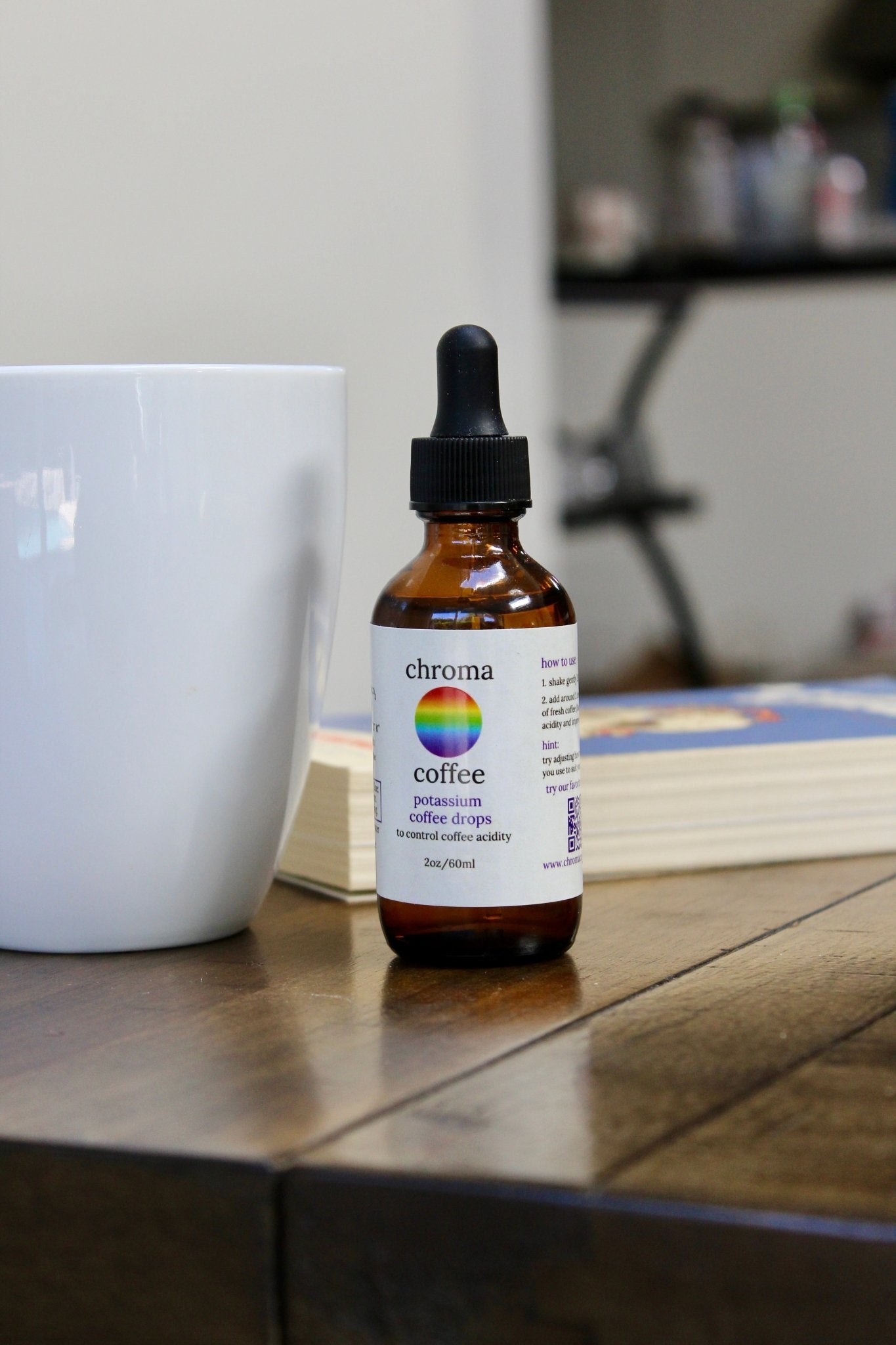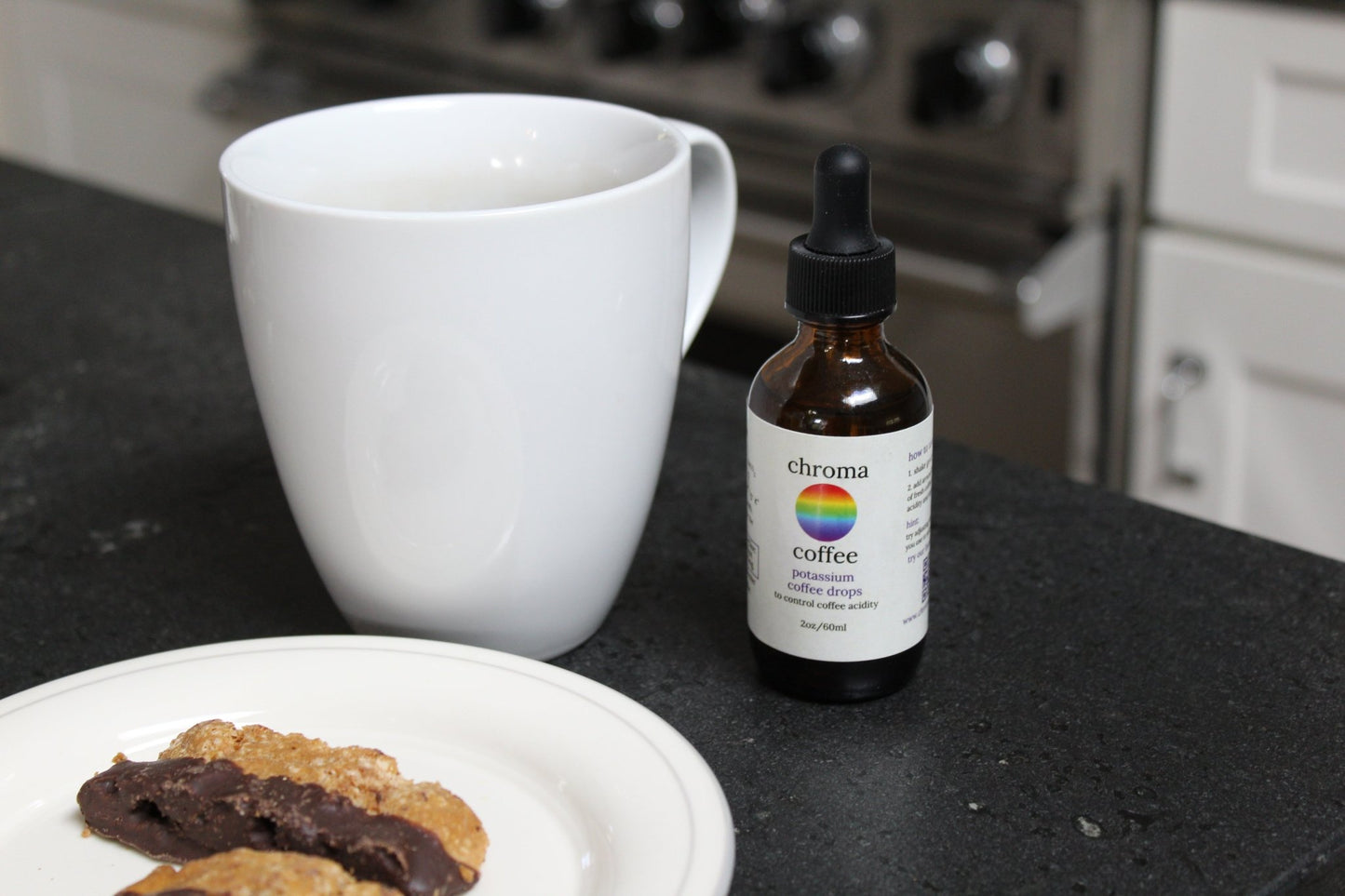 Pretty cool
I was surprised that these actually worked, I could definitely tell a difference in the acidity of my black coffee. It changes the taste to be a bit less bitter and has less of a bite from the acid. I don't know what the actual change in PH was but seems to work!